BY STUDENTS' UNIONS
FOR STUDENTS' UNIONS
SUMS is a single system which can be easily embedded into the heart of your organisation. Created by students' unions, for students' unions, SUMS uses pioneering, data-driven technology to organise and understand your student membership, meaning that you can focus on what truly matters: the student experience.
Take your union to the next level.
Introduction to SUMS
The Students' Union Management System (SUMS) uses innovative technology to understand, organise, and utilise your student membership data
Introducing: the new Student Orders App
Student Orders is your seamless ordering app. Easily facilitate online food and beverage deliveries, in-venue collections and table service.
Innovative
An ever-growing, ever-evolving platform designed to stay on the cutting edge of the needs of your membership.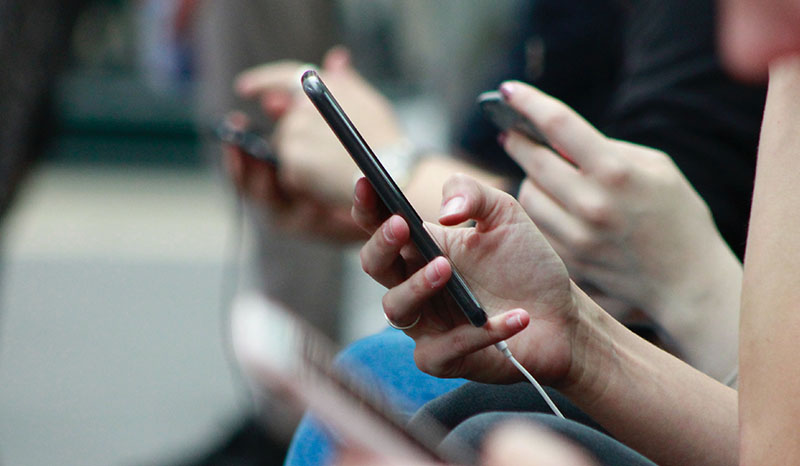 Simple
Easy to use. Simple to learn. Quick to implement. Managing your membership has never been easier.
Collaborative
SUMS works with its users to ensure that its platform is optimised and perfectly crafted to deliver its services.
Data-driven
Using data to make informed, effective decisions. Never have you felt closer to your members.
Digital Solution
Helping to take your Students' Union services online.
Supported
Supported by documentation, page tours and support desk. Getting you the answers you need, in the time you need it.
What SUMS can do for you
SUMS has a plethora of features which bring you closer to the heart of your membership. Each module is intelligently linked to allow your organisation to be as effective as possible.
Get to know your members...
Members
Manage and view all of your student memberships in one place, including their touchpoints with all areas across your Students' Union, demographics and associate memberships.
Associate Members
Easily log and manage who has purchased an Associate Membership to your Students' Union, and use the Reporting Module to track their engagement specifically.
Reports
Understand your members with bespoke reports to provide insight to any department. Use real-time data to analyse how members are utilising your services and build a personalised service.
Timeline
View students' whole journey with your Students' Union chronologically, logging every touchpoint a student has with their Union from voting in elections and joining activities, to making purchases in your venues.
Talk to your members...
Send & Track Mail
Create email campaigns to keep your members informed, utilising Subscription Groups and Reports to personalise the content. Keep track of recipient numbers, unique clicks and unique opens for in-depth insight.
Digital Signage
A bespoke digital signage system to manage the media, scheduling, carousels and zones of your content. Take control of your media and advertising.
Website
Easily edit and manage all of your website content in one place, including banners, news articles and pages. Make adjustments to your website quickly and easily with no prior knowledge of code.
Surveys
Create and analyse bespoke surveys to capture feedback from your members. Utilise various tools to gather exactly the information you need. Test your survey before it goes live, export the results and view demographics.
Subscription Groups
Create bespoke mailing lists for your members to subscribe to, and tailor the content they receive from you based on their interests. Build a personalised experience for your members.
Use digital tools to represent and advise your members...
Coursemate
Allow students to submit feedback or issues they are having on their course, for the attention of their Academic Representatives to initiate discussions for change with the University. Give them the platform to take ownership of issues on their course.
Advice
Open cases for students who use your Advice Service to log their case notes and referrals, use data and gain insight by categorising the cases for comprehensive statistics reporting and log footfall for the types of student using your service.
Suggestions
A comprehensive online ideas platform for your members to submit ideas to improve their student experience. The streamlined system allows members to see the progress on their ideas. Give your members the opportunity to influence and drive change.
Elections
Pioneering, fast and simple set up to help you elect students into a wide variety of roles. From opening nominations to overseeing the voting period and calculating the results, this system allows full management of every step of the process.
Reps
Create Academic Representative roles that are bespoke to your Students' Union, to allow a comprehensive overview of which students are in each role and manage your Academic Reps.
Academic Opportunities
Create roles that students are taking part in on campus, and track engagement by logging which students are taking part in each opportunity.
Petitions
Centrally host petitions on your website to gather feedback on issues that your members care about, as well as allow signatures from members outside of your Union and utilise the Reporting Module to track who has signed a petition.
Get your members involved...
Student Dashboard
A full dashboard for Sports, Societies and other Student Groups to allow them to manage their own finances, submit applications for funding, events, trips and products, training resources and more.
Activity Management
Manage the Student Dashboard on the staff-side; monitor and approve applications for student events and products, manage the finances of Sports and Societies, training and handover for committees and more.
Volunteering
Centrally manage internal and external volunteering placements, as well as the ability to log students hours and link skills to each role.
Skills Log
Help your members become more employable through different opportunities within their Students' Union. Members can view a log of everything they have done as well as export this for use in interviews and explore other opportunities to boost the skills they are less developed in.
Run your union...
EPOS
Take full control of your transactions, stock, product customisation and purchase history, as well as the ability to extract detailed reports on your EPOS system.
Room Bookings
Take full control of how the rooms across your Students' Union are used by managing room bookings created by staff and students, and the ability to add specific features to each room to tailor it to your buildings.
Human Resources
Effortlessly log and manage your staff members, as well as details of their Next of Kin and IMT details. Utilise the system to set up communications in the event of an emergency – keep your staff team informed.
Incident Management
Centrally manage all Incident reports, as well as view all previously archived reports and see which stage the reports are in. Allow your Student Groups to report incidents as well by submitting reports externally to SUMS.
Events Management
Centrally view all events taking place across your venues in a streamlined calendar, with the ability to set up and manage tickets, create detailed customer profiles, and validate entry to events.
Finance
Easily and reliably manage your Students' Union finances including weekly banking, transactions and product views as well as the ability to manage goods received forms and donations from student groups.
...and much more
Key Statistics
The Students' Union Management System (SUMS) is dedicated to supporting student engagement
Students
Engaged with the platform over 12 different students' unions
Election Votes
Unique student votes in various democratic elections
Activity Memberships
Members participating in different sports and societies
Revenue
Sales processed within EPOS over the past academic year
Who we are
We are a dynamic team, working hard to deliver an exciting, sector leading product, to help deliver a first class student experience.
James Brooks
Managing Director
Jennifer Barnes
Director of SUMS
Danielle Pepper
Group Director of Finance
Senior Management
Tracy Pettit
HR Manager
Gemma Smart
Head of Marketing
Ayesha Gore
SUMS Administrator
Administration
Alan Bage
Director of Technical Development

Jason Townsend
Customer Relationship Manager
Joe Henson
Senior Software Developer
Sam Cowdroy
Support Desk Manager
Management
Jack Pettigrew
Software Developer
Jack Old
Software Developer
Adam Yusuf Mussa
Junior Software Developer
George Baker
Web Designer
Developers
if you are interested in working with us, please let us know, by emailing [email protected]
Interested in SUMS?
SUMS is a social enterprise developed by a leading, professional team. Not only are we nationally recognised for our student engagement practices, we also value customer service at the heart of what we provide and are careful to ensure that we always have enough staff to support this. We encourage peer-to-peer collaboration with users, and have a team of developers at the ready for any additional help required along the way.

We are looking to bring more partners onto the platform. If you are interested in finding out more, or have any general queries, let us know.
Information
Students' Union Management System,
Unit 3,
The Gateway,
Ruston Way,
Lincoln,
LN6 7GQ
Email:
[email protected]
Students' Union Management System Ltd #10112096
© 2022